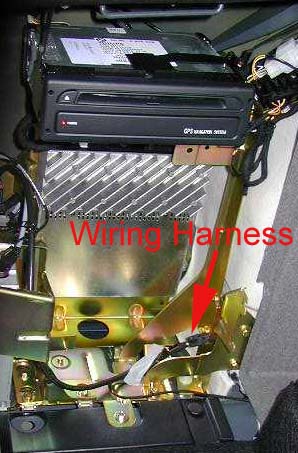 1. Open cover..and locate wiring harness.
2. Unpack CD Changer. You should get two bags that hold...
a. four short screws
b. two screws with two plastic bushings
3. Unscrew three packing screws on the changer.
4. Set Changer position to V(ertical) position (both sides of changer). Use stickers to cover shipping holes and H(orizontal)/V(ertical) squares.