My business CD install (Mucho pics) (archive)
---
[ Follow Ups ] [ 5-series (E39) Message Board ] [ Msg. Board FAQ ]
---
Posted by -DanB on April 04, 2001 at 01:42:55:
(posted from: c123355-a.stcla1.sfba.home.com (24.8.144.186))
I just uploaded the pictures from my 10 minute Business CD install today. It was REALLY easy! (And I hate to admit, I didn't use a torx wrench. I used part of this little keychain thingie)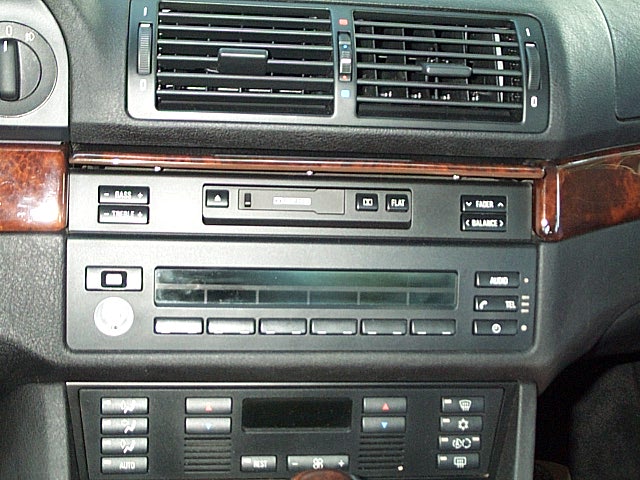 Old Stereo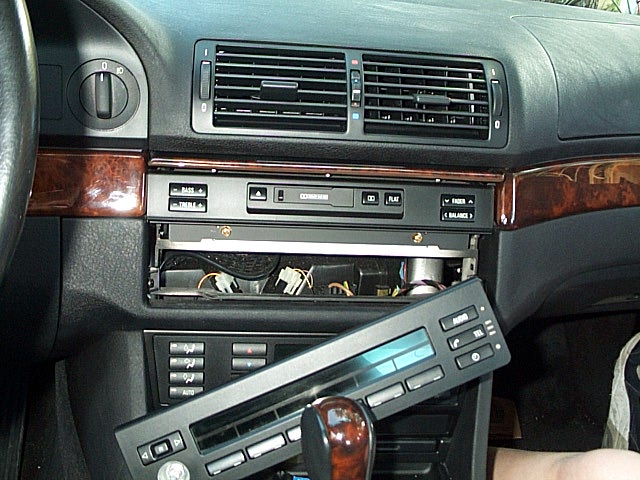 little turn on the torx screw behind the volume knob, and it popped the MID right off.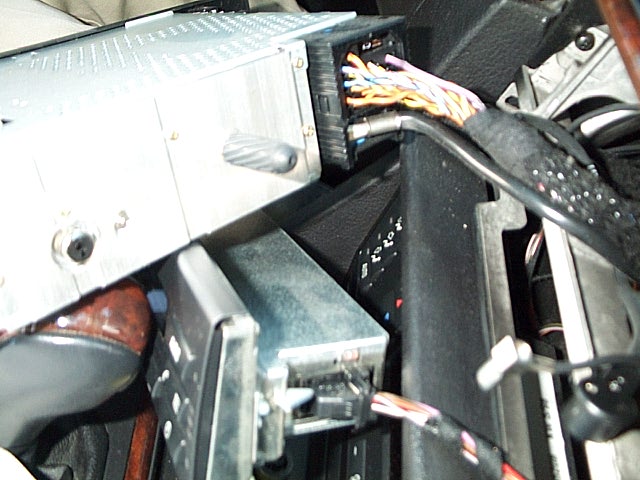 This is the connector to the CD player. You have to lift up firmly, and it guides itself out.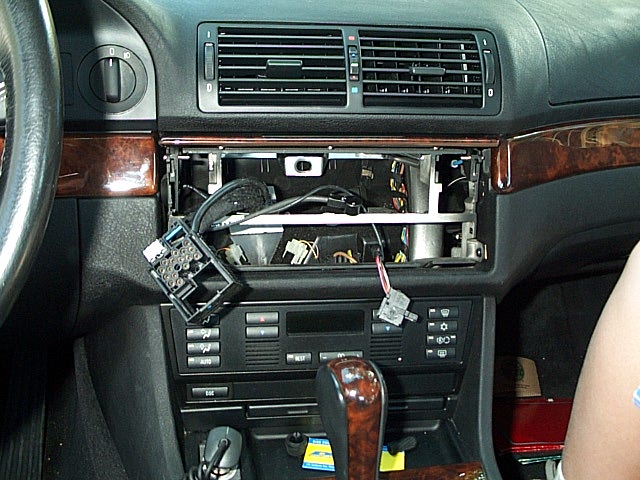 All out, ready for new CD player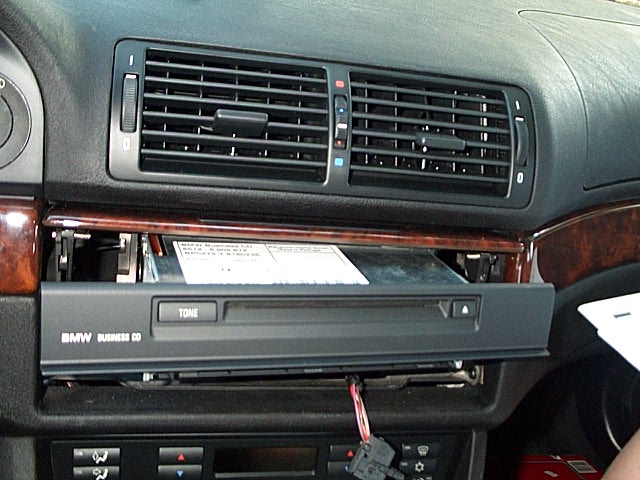 After reconnecting that big plug, and two other small ones, in it goes!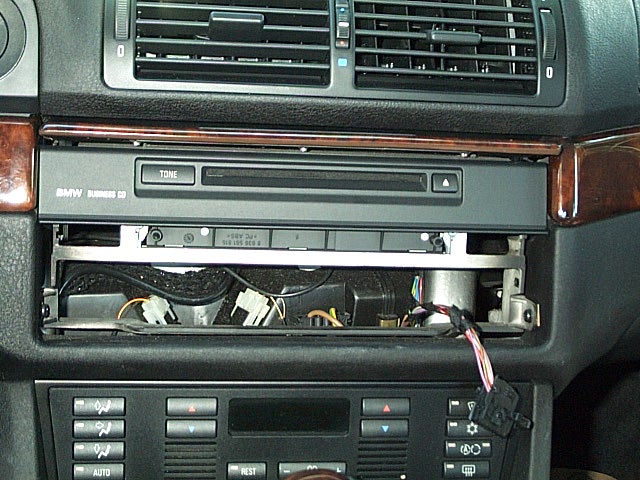 Ready for the MID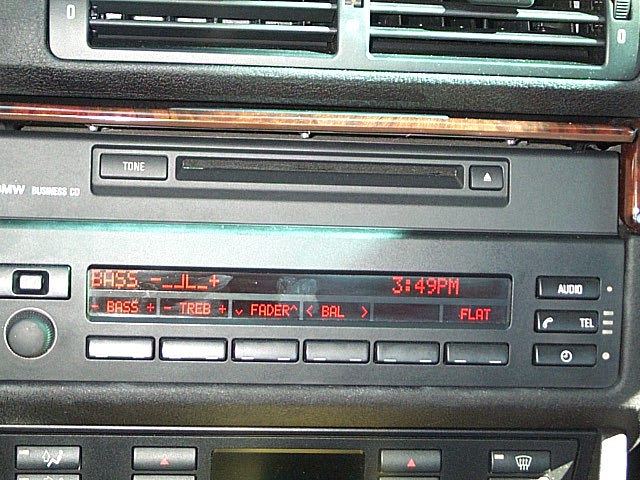 All installed. Now all of the sound controls are done through the MID.
Impressions: Other than the obvious...
-I get WAY better AM reception for some reason. Mike Savage was even MORE racist!!!
-I have a "Mute" button if I don't do US mode (It asks you where you are when it turns back on)
-I can still control my 6-disk changer in the back
-Does NOT skip. (And I have a harsh suspension)
-I seem to have lost my weatherband. Can anyone help with this???
-DanB
---
---
[ Follow Ups ] [ 5-series (E39) Message Board ] [ Msg. Board FAQ ]