Factory Cupholder Solution!!! Coolbox!
Posted by: SVTWEB - The OEM MOD Master! on 2002-06-01 at 22:42:24
(posted from: Host: md-wstmstr-cuda1-c8a-53-a.wmnsmd.adelphia.net IP: 68.65.108.53)
Contact SVTWEB for part numbers and more info.
This is the mod that you all have waited for. But I will warn you. It's not an easy or inexpensive one. What I thought would be a $400-$500 Mod turned into a $1230.00 mod that took me over a month to acquire the parts and install along with removing the entire console and dash upper and lower. I can say that it rates very high on the Cool-mod-o-meter. It keeps 2 Cans of your favorite beverage or 3-4 Sandwiches cold. Not cool... COLD!!! It also greatly enhances your rear passengers comfort.(as long is there are on 2 passengers) Now they get their own rear blower control, and they can really control their own temperature.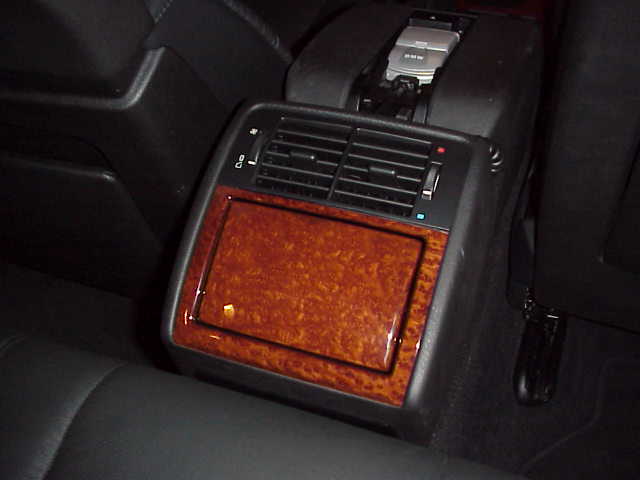 The installation turned out to be very invasive and involved. You must remove the center console and cut the lower rear portion to accommodate the rear blower fan unit. The factory rear AC duct has a parting line molded into it to show were to cut for vehicles equipped with the rear blower. You also need to replace your AC/Heater controls in the dash and replace the entire AC/Heating/Fan wiring harness. To do that you must remove the upper and lower dash. It's sounds very bad, but I had everything done it about 4 hours. To complete the install you must run 1 wire to ground, 1 wire to the LCM for the lighted controls (and a light inside the box) and a power feed to the fuse box above the dash.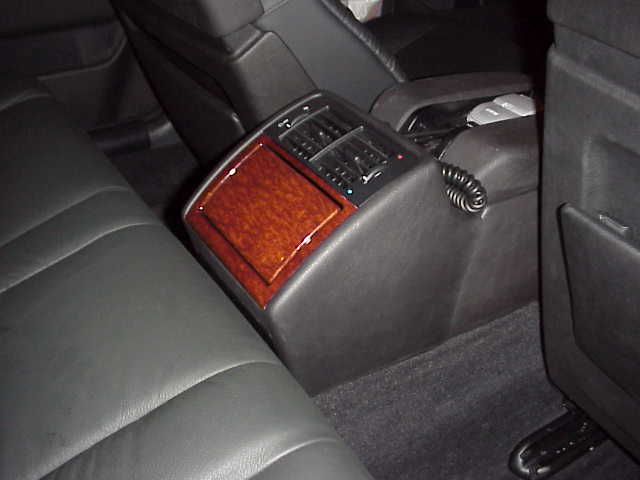 It integrates perfect with the interior, but it will cut in on the center rear passsenger space. It is available for all interior patterns including leather, and all woods. Sorry, no aluminum trim is offered.