What type of wheels do you have?
---
(archive link: http://www.bimmer.org/5series/messages/archive/msgsy2001w32/7739.html)
Posted by KrispyCreme on August 06, 2001 at 17:43:54:
In Reply to: Need help removing 2000 steering wheel... posted by Mike on August 06, 2001 at 17:28:19:
(posted from: smart187.smartm.com (209.172.100.187))
Also, what types of steering wheel you are replacing it with?

Instruction.

1. Turn off the key
2. Move the steering wheel forward and downward.
3. Disconnect the battery
4. Find the torque wrench bit (should locate at back of the wheel)
5. Turn the torque wrench bit counter clockwise to loose it.
6. Remove the airbag by disconnecting the yellow connector.
7. Disconnect the white connector for multi-function.
8. Remove the center bolt. ( i had a lot of problem trying to remove the bolt, ended up renting a portable air powered torque wrench).
9.Install the new steering wheel.
10. reconnect the airbag and multi-function connectors
11. Have the dealer reset the airbag warning light.

Then you are all done.

BTW, if you are changing to a 2001 M5 steering wheel, please double check with your dealer. East Bay BMW told me it was not compatible for pre 2001 E39 to be fitted with 2001 M5 SRS due to difference in SRS control unit.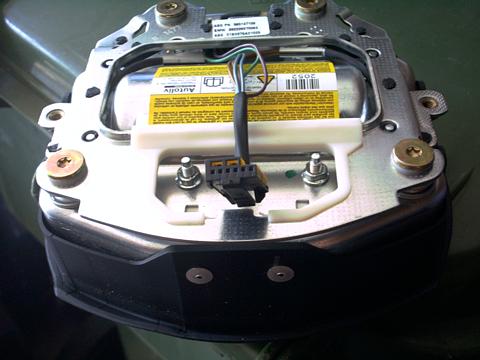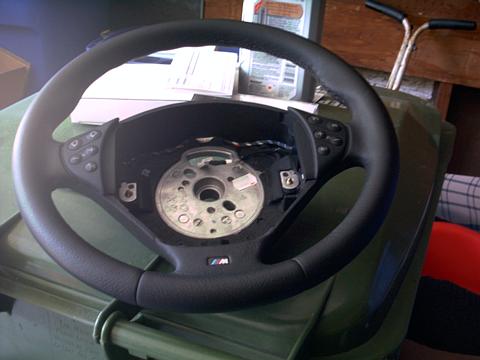 ---