BMW - European First Aid Kit
by arnolds
Front View
Back View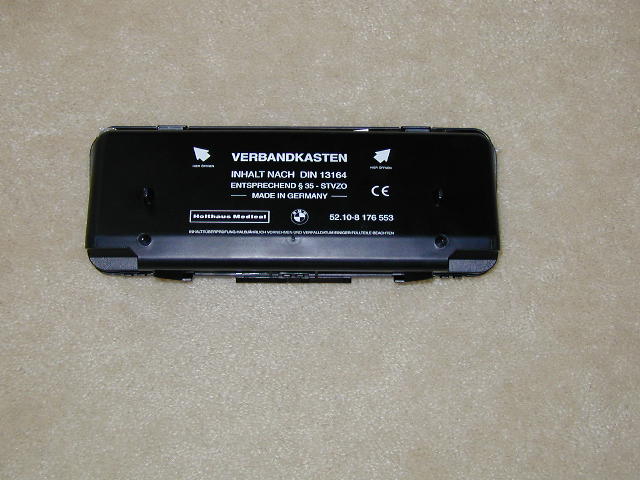 Contents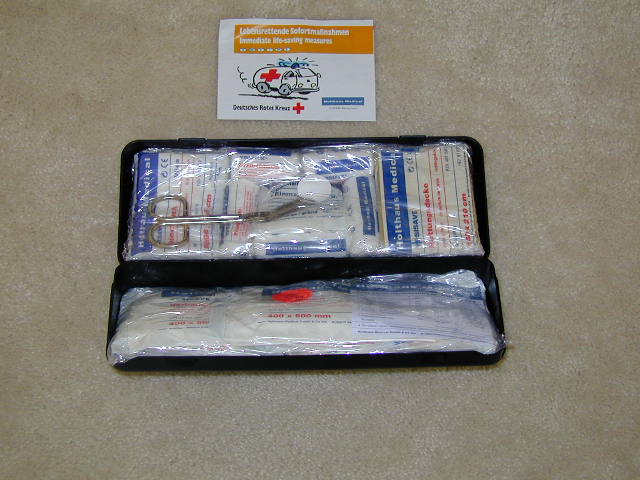 Contents - Close up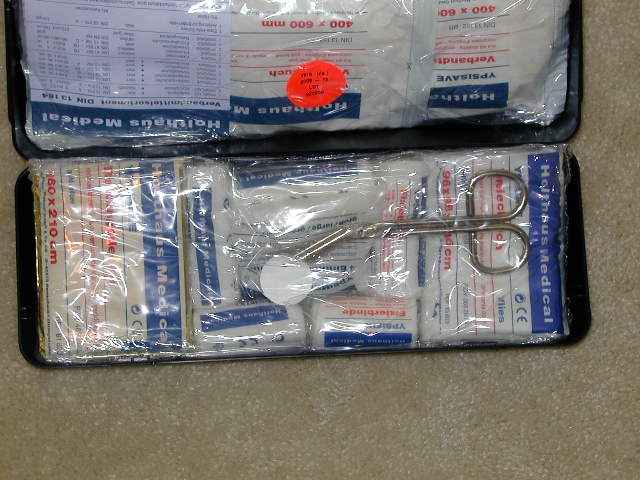 Part #'s
---
---
(archive link: http://www.bimmer.org/5series/messages/archive/msgsy2000w52/11612.html)
Posted by Paul on December 27, 2000 at 14:56:36:
In Reply to: First Aid Kit Pictures... posted by arnolds on December 27, 2000 at 12:14:13:
(posted from: 63-151-64-16.hsacorp.net (63.151.64.16))
I would recommend against BMW part 82-11-1-469-062 because it is a wimpy first aid kit (only contains bandages and some burn cream) and does not mount under the passenger seat so you will probably lose the glove compartment to stow it close at hand. It is black leather.

Part numbers for the "true" BMW first aid kit:

52-10-8-228-147: sand color first aid kit ($66)
52-10-8-176-555: bracket for comfort seats ($6)

However, the first aid kit is blocked from purchase inside the US according to Pacific BMW and a local dealer. If anyone knows a source, please let us know. I will dial one in within a heart beat.