ID'd & fixed front seat sagging problem
---
(archive link: http://www.bimmer.org/5series/messages/archive/msgsy2001w04/22990.html)
Posted by DHoang on January 25, 2001 at 11:02:19:
(posted from: dialup-64.154.151.11.austin1.level3.net (64.154.151.11))
This morning, I rushed my boy off to daycare as quickly as can and then got right into debugging the seat. A link to the original post I brought up is provided below.

Note: my car has 48k miles. I could have, and should have, brought up the problem to the dealer. But sometimes, lottery winning is better odds than getting the seat replaced by the dealer. And my seat works fine, it just no longer provide me with that new car seat support.

Also, it's probably a catch 22. Telling the dealer you took the seat out and autoposy the problem could put you in the dog house w/out a warranty.

FYI, I've taken out two other seats before (Porsche & 323i) to recondition it and had made a career in sheemetal design and fabrication. So this was really a walk in the park for me...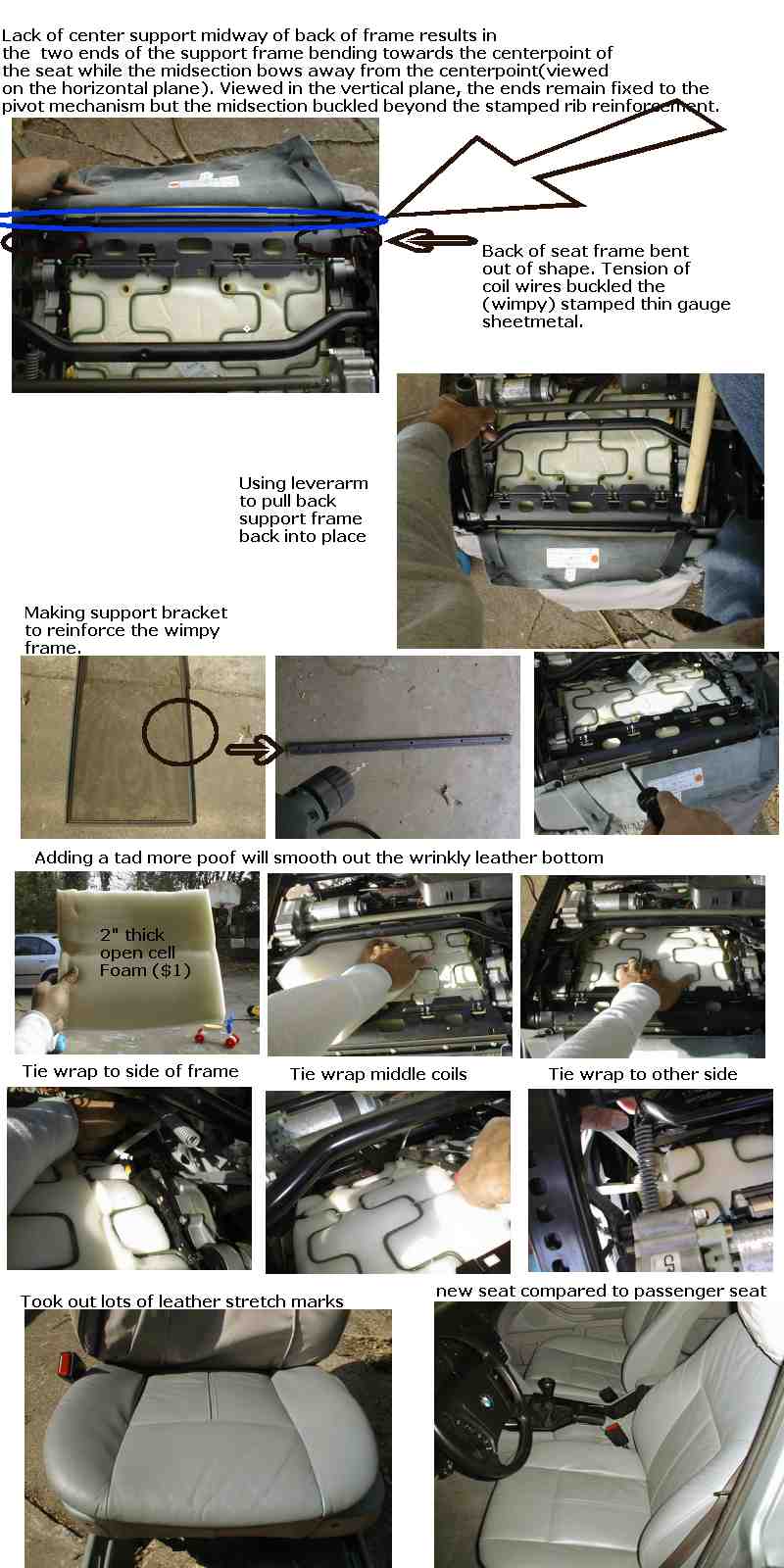 ---