Using roof bars
---
(archive link: http://www.bimmer.org/5series/messages/archive/msgsy2000w44/93646.html)
Posted by DHoang on November 02, 2000 at 22:00:45:
(posted from: ip133.austin20.tx.pub-ip.psi.net (38.31.161.133))
Ever drive around a neighborhood and come across one of those estate sale or multi-family garage sales going on that just seems to scream at you to stop ? I have to admit, I am a pure junkie when it comes to things like this.

on one of my drives the other morning, I came across a moving sale whereby I found a few "small" items that was just too good to pass up. I impressed the sellers when I bought their 8' book case, two crates of old military and Lionel train books, an electric motorized 4 wheeler and a foot powered car for toddlers and proceeded to haul it off in my 5er.
Good thing I keep my roof bars stowed in my trunk.

In case anyone is interested in (how the bars work or) how my car looked, the very bottom left corner of the picture shows what I hauled off. roof bars' from Thule. The other picture below shows my Thule Weekender roof box being used for the christmas holiday trips.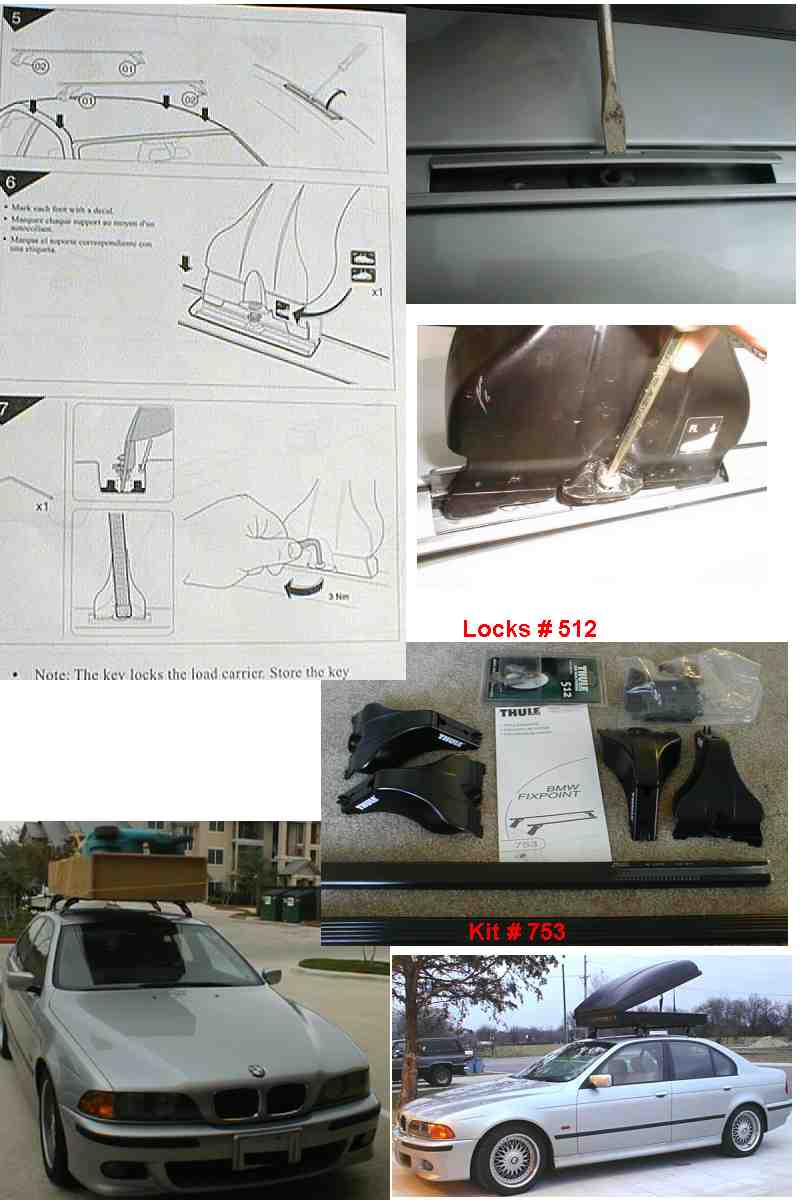 THis may not appeal to everyone, and that's OK, but for me this setup works pretty well


---