---
Installation of Diana Cold Air Intake
Submitted by Peter Federlin 4-19-00

In general the included instructions are very good, though the pictures lack resolution to identify components. Having done this I am glad I did not trust anyone else to do this, being very particular about things. Who else but yourself cares about every little scratch/ding etc. The below describes hints and additional items over the suggestions from Dinan.
Car details
98 540I 6speed
AVS sport tires 275/40 rear, 235/45 front
Clear turn signals
Painted body moldings
Bright White bulbs for all headlights and driving lights
Concealed radar detector installation
Spare tire sub woofer from pioneer TS-wx50A ( on order from UK

New rear differential with 315 gearing

Removed Clutch salve(delay) valve

Dinan Air intake pipe
Dinan Rev II engine software.
Project time
Total time involved 2 ľ hrs
Additional tools:
Parts:
Paint brush
Plastic duct cover (pn# 51718162562)† covers the hole where old air intake was† mounted.
Shows recent painted molding scheme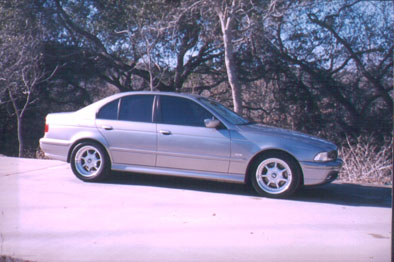 ---
Passenger headlight / front bumper and old air-box removed. Note opening in radiator where old air-intake was.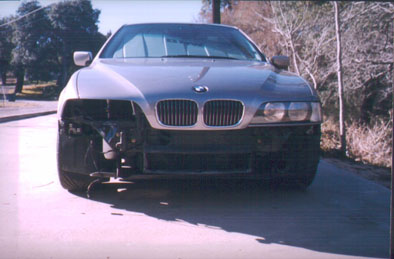 ---
Shows metal which needs to be trimmed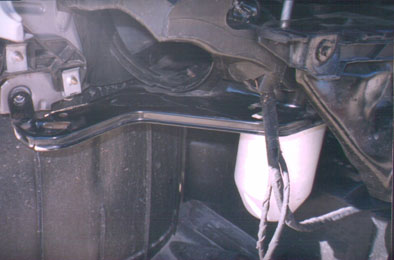 ---
Shows metal tray after cutting (keep tray bolted to body to prevent vibrations).† Apply two coat of touch-up paint, first coat must dry well then apply thicker second coat and while wet attach rubber trim piece. Wet paint will act as glue.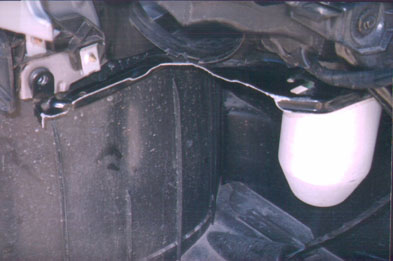 ---
Part of the metal tray that was removed.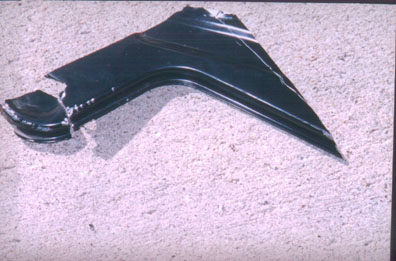 ---
Shows plastic ring, which also needs to be trimmed. Use very sharp x-acto knife and trim from left and right side middle to the top middle, about ĺĒ needs to be trimmed away.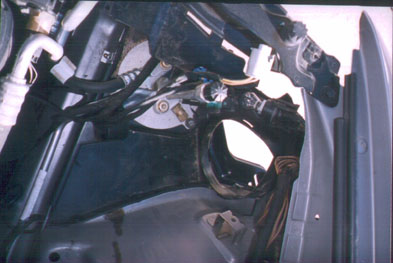 ---
Installing the CAI is easy, keep airflow nipple towards bottom and wiggle through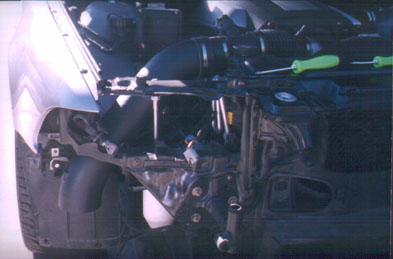 ---
Shows completed install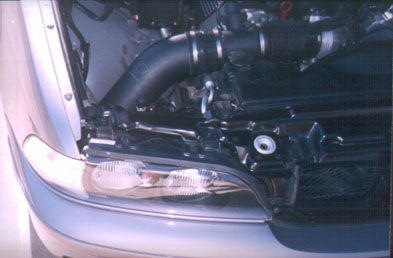 ---
Additional notes:
ľ drive sockets make it easier to reach inner fender bolts that attach bumper, also prevent stripping of bolts. Lots of plastic here
Before removing headlight make small marks where all 4 bolts are, this will help with install and perhaps prevent having to re-aim headlight.
Actual removal of bumper can take a hard tug, donít worry the bumper wont break, just be careful not to hit the ground.
When installing filter on CAI make sure you install high enough on pipe to prevent any bumper rubbing.I installed filter just so the inside of filter does not touch the pipe.

†

Itís very obvious when you are doing this.
Once bolted to the body the CAI can be moved slightly, if centering is required, (bracket bends) prevents rattles and rubbing off the finish of the CAI
Use Sockets on all the hose clamps to ensure a better seal.
Get a second person to help with bumper install, it is very light and the other person is mainly for aligning the brackets.

†

Takes about 5 minutes
Donít forget to install fog light connectors, though the passenger side can be reached after bumper is installed.
Use Dremel tool if available for cutting out the small lower plastic grill. If not I suppose a x-acto knife and lots of time will work.
---
---