Seat parts that help resolve movement issues.
---
---
(archive link: http://www.bimmer.org/5series/messages/archive/msgsy2000w47/99513.html)
Posted by mola on November 22, 2000 at 04:00:02:
In Reply to: Look in the archives for "JAWS" posted by ilya on November 22, 2000 at 01:57:21:
(posted from: adsl-63-198-131-38.dsl.lsan03.pacbell.net (63.198.131.38))
I took my car into Irvine BMW because my front seat is loose. When I turn into a corner the seat clicks side to side as if there were some play. The have already replaced the rails and now say nothing can be done. Is this true?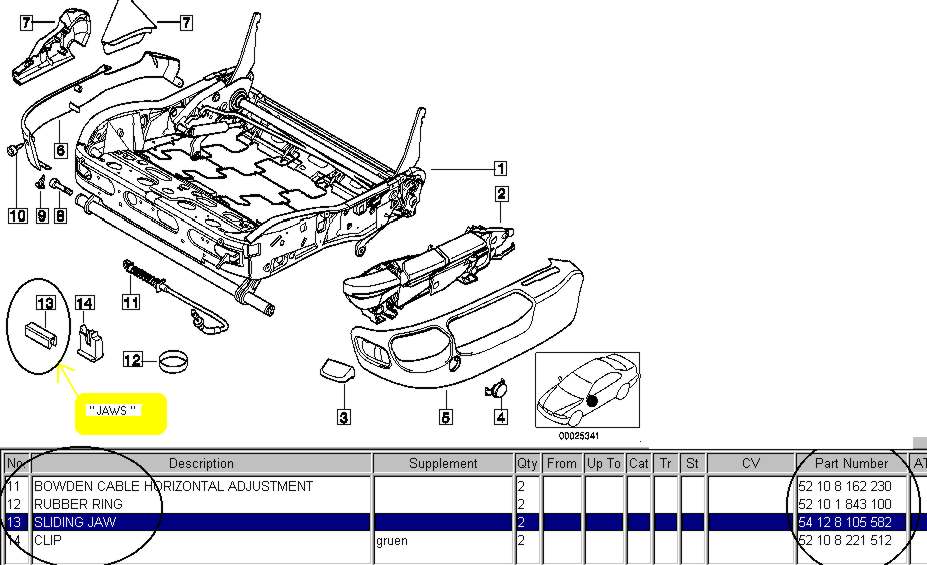 ---