Re: Not 100% sure about this, but...(pic)
---
(archive link: http://www.bimmer.org/5series/messages/archive/msgsy2000w44/94115.html)
Posted by Sue on November 04, 2000 at 14:00:41:
In Reply to: Not 100% sure about this, but...(pic) posted by Lon on November 04, 2000 at 13:53:47:
(posted from: 24-216-4-15.hsacorp.net (24.216.4.15))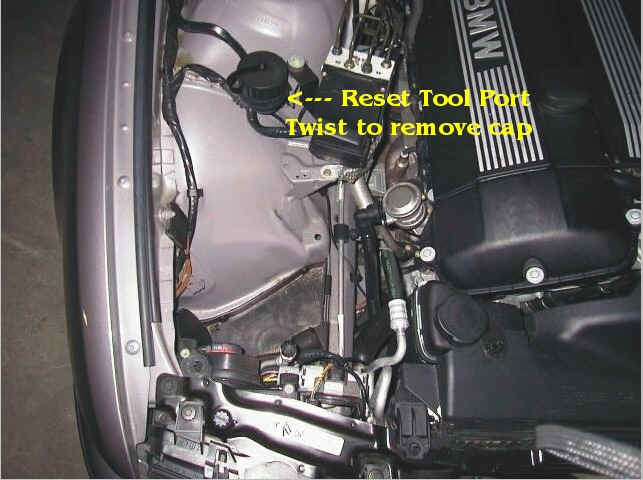 Picture provided by mola

-=( Lon )=-

Bought the oil/filter from the dealer (per Jim Cash recommendation - when is he coming back to us anyway?)and am borrowing the Peake reset tool from another bimmer owner. It was obvious to me in the 740 where the reset tool went, but I don't see where to reset the service lights on the 540. Please help me out here. Thanks!